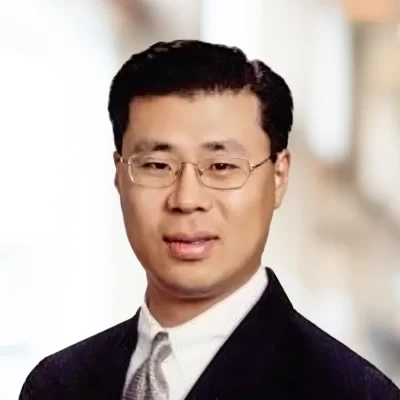 Chiropractor
Matthew Cho D.C.
Dr. Matthew Cho is a chiropractor at Total Rehab in Fredericksburg, VA.
Dr. Matthew Cho is a Diplomate of the American Chiropractic Rehabilitation Board. He is also a Certified Chiropractic Sports Physician, and is Certified as an Active Release Technique (ART) and Graston Technique Practitioner. 
He has completed the Master's Program in Whiplash injuries. He has held certifications as a Personal Trainer and a Protect-Your-Back Instructor for the American Red Cross.
Dr. Cho has worked with the US Olympic Team at the Olympic Training Center in Lake Placid, NY, Ironman Triathlon, American University, University of Mary Washington , and University of Richmond in keeping their athletes pain free and in top shape. For two years he worked with the only chiropractor that was appointed to the 1996 US Olympic Team.
Dr. Cho was a practicing Mechanical Engineer and graduate of Drexel University when he decided to enter New York Chiropractic College (NYCC) in 1993. At NYCC he was a Dean's List student tutoring anatomy, neuro-anatomy, and x-ray diagnosis. Dr. Cho played intercollegiate volleyball but enjoys playing all types of sports.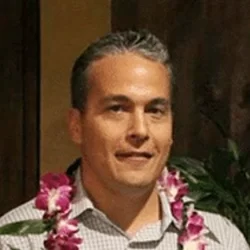 Licensed Acupuncturist
Eddie Vernon, L.Ac
With a Masters of Science in Traditional Chinese Medicine from Pacific College of Oriental Medicine in San Diego, California, a certification by the National Commission for the Certification of Acupuncture and Oriental Medicine (NCCAOM) as a Diplomat of Oriental Medicine (Dipl. OM), and a license from the Commonwealth of Virginia Acupuncture Licensing Board, Eddie Vernon has credentials that are unmatched, and he has the experience to equal his certifications.
After earning a four-year degree in acupuncture and Chinese pharmacology from Pacific College, he traveled to China to complete his post-graduate work at Chengdu University Hospital in the Sichuan Province. Spending 6 years apprenticing with Dr. Richard Tan, Master Acupuncturist from Taiwan, he learned the art of pain management and stress relief. By working in the integrative medical department at Rady Children's Hospital treating children with chronic pain and providing acupuncture at San Diego Hospice for hospice patients' pain relief and palliative care, he learned a compassion and sensitivity for patients' needs that permeates his practice of acupuncture.  Add two years as the onboard acupuncturist for Royal Caribbean International's largest cruise ships and extensive clinical experience, and it is clear that Eddie is beyond qualified to provide you with the service that you and your pain have needed.
For the past 3 years, Eddie has worked in Honolulu, Hawaii at Tripler Army Medical Center's Interdisciplinary Pain Management Center.  While there he provided acupuncture to military service members and veterans as part of an integrative team of medical doctors, chiropractors, massage therapists, and yoga instructors.   Eddie recently moved from Hawaii back to his hometown of Spotsylvania, Virginia.
OFFICE HOURS
---
Monday
8:30am - 12:00pm
3:00pm - 7:00pm
---
Tuesday
2:00pm - 7:00pm
---
Wednesday
Closed
---
Thursday
8:30am - 12:00pm
3:00pm - 7:00pm
---
Friday
8:30am - 12:00pm
---
Saturday & Sunday
Closed